Only the laptops with best battery life can crush the most premium machines no matter how stacked their specs are, because laptops are useless if they can't hold a charge.
We've identified the laptops with best battery life on the market.
Dell Latitude 9510
Display: 15-inch, 1920 x 1080 | CPU: Up to Intel Core i7-10810U vPro CPU | Weight: 3.7 pounds
Willing to sell your soul to the devil for the longest-lasting laptop ever? Forget about it, this product is real and purchasable. The Dell Latitude 9510 comes with battery life that'll last you two work days, a bright 15-inch screen and solid performance packed in a super slim design.
Dell Latitude 9410 2-in-1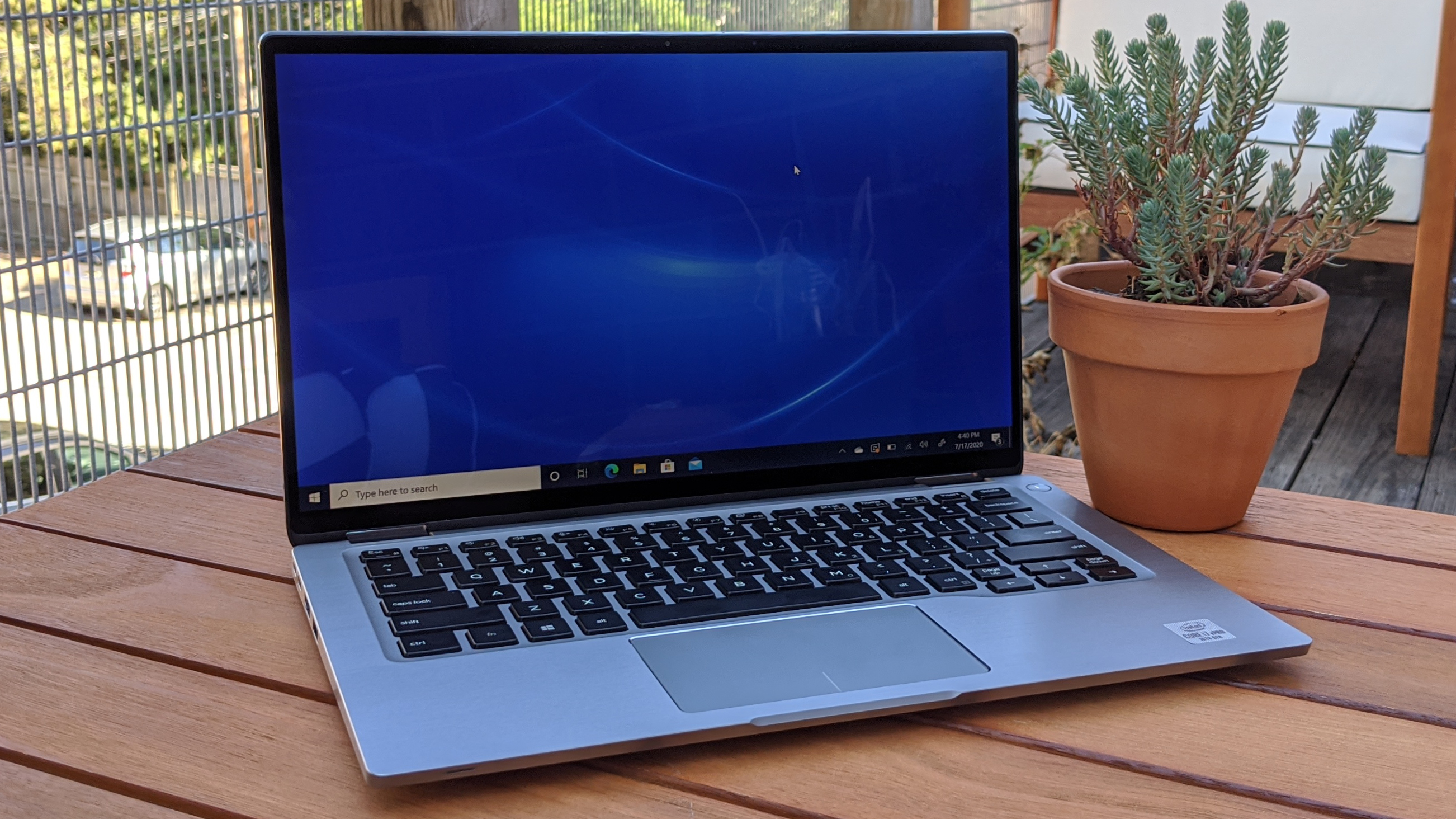 It's not easy to stand out in the crowded business laptop category. Competitors like the Lenovo ThinkPad X1 Carbon and HP's Elite Dragonfly have raised the bar, making it difficult for others to make their case. But Dell is proving that it's up to the task with the Latitude 9410 2-in-1, a sleek and sturdy business notebook with unmatched battery life
It might not attract as much attention as those aforementioned models, but the Latitude 9410's all-aluminum chassis is thin and durable. Housed within are powerful components, including a 10th Gen Intel Core CPU capable of running demanding workloads. And when you're off the clock, the Latitude 14-inch, 1080p display captures rich colors, although it could get brighter
But what makes the Latitude 9410 2-in-1 a true contender to the one of ther best business laptops is its nearly 17 hours of battery life, which distracts from some minor pitfalls, like a high price and comparatively hefty weight.
Asus ExpertBook B9450
Display: 14-inch, 1920 x 1080 | CPU: Up to Intel Core i7-10510U CPU | Weight: 2.2 pounds
The Asus ExpertBook B9450 wowed us with its battery life score. If you need a laptop with one of the best battery life scores of all time, the ExpertBook will keep you comfortable for an insane 16 hours and 42 minutes. You can literally get through two workdays without having to charge this beast.
On top of that, you get an incredibly lightweight yet durable design covered in an attractive midnight-blue shade. You'll also get some useful security features like an IR camera and fingerprint sensor. Its 14-inch, 1080p display is fairly bright and colorful as well, but its biggest asset is an anti-glare coating. Asus also equipped the ExpertBook B9450 with a speedy SSD – Its 1TB M.2 PCIe NVMe SSD duplicated 4.97GB in 6 seconds at a rate of 771.1 megabytes per second.
Apple MacBook Pro (13-inch, M1, 2020)
Display: 13.3-inch, 1600p | CPU: Apple M1 CPU | Weight: 3 pounds
Stellar overall and gaming performance
Excellent battery life
Lightning-fast SSD
Great webcam
Not enough ports
Call it the emancipation of Apple, the company's freedom song or just plain liberation. With the advent of the M1 chip, Apple is free –– free to be faster and stronger, free to dominate. And the company's wasting no time in asserting its dominance. Not only does the 13-inch MacBook Pro with M1 have better overall and graphics performance, it has some of the longest battery life we've ever seen on a laptop.
Apple could have stopped there, but instead, you get faster web page loading times, a more powerful camera and seamless integration between Mac, iPad and iPhone thanks to native Universal apps. The 5nm chip even improves the camera and microphones. If you're looking for the fastest, most powerful premium laptop in the land, say hello to the new king.
Samsung Galaxy Book Flex 15
Display: 15.6inch, 1080p, QLED | CPU: Up to Intel Core i7-1065G7 CPU | Weight: 3.5 pounds
Epic battery life
Quiet speakers
The Samsung Galaxy Book Flex 15 is a blue-hued, 2-in-1 head-turning laptop that will rock your world with a built-in, show-stealing S Pen that attracts all the attention.
Taking notes (pun unintended) from its successful Galaxy Note smartphone series, Samsung packed a pizazz-filled, entertaining layer of stylus fun for artistic creatives, scribble-happy students and note-taking professionals. But the pen is just the "cherry on top" of this spectacular convertible — there's so much more that this badass ultraportable offers.
Put your shades on! The Samsung Galaxy Book 15 (along with the Galaxy Book Ion) is the first laptop in the world to feature a QLED display, an energy-saving technology that helps to output super-high brightness scores without depleting too much battery power. Speaking of its battery, it lasted a whopping 15 hours and 44 minutes on our test.
MacBook Air with M1
Display: 13.3-inch, 1660p | CPU: Apple M1 CPU | Weight: 2.8 pounds
It's amazing what a new heart can do for a laptop. The latest MacBook Air ushers in a new era for Apple with its custom-made M1 chip. Yes, Apple's long-awaited transition away from Intel and into the ARMs of custom silicon has arrived, and the new chip blows us away.
I'll start by saying the new MacBook Air is an improvement over the previous model in every way, bringing monumental performance and battery life enhancements. Those bold claims Apple made about the M1? They weren't exaggerations. This MacBook Air out-muscles every laptop in its class while lasting a full day on a charge. And it does so with a fanless design, meaning the Air is pin-drop silent.
Along with record-setting performance, Apple Silicon adds iOS and iPadOS apps to the Mac App Store. You also get better webcam quality, and macOS Big Sur is a gorgeous redesign of Apple's desktop OS. The new MacBook Air may have a few faults, but it's the closest Apple has ever been to crafting the perfect laptop.
LG Gram 14 2-in-1 (2020)
Display: 14-inch, 1080p | CPU: Up to Intel Core i7-10510U CPU | Weight: 2.5 pounds
The Gram 14 2-in-1 we reviewed last year was no fluke. After a shaky entry to the laptop market, LG has proven that it can craft a laptop as good as any. The newest Gram 14 2-in-1 is the company's best yet, boasting epic battery life and a lightweight design with military-grade durability — a big change from the flimsy paperweights LG sold just a few years back.
LG used to tout ridiculous battery life figures for earlier models. The outdated benchmarks the company used were so misleading that our real-world battery test often showed less than half the advertised endurance. So forgive us for rolling our eyes at the Gram 14 2-in-1's claimed 20.5 hours of battery life. No, the Gram 14 doesn't last for 20 hours — but it comes much closer than I expected. On our Laptop Mag battery test, the Gram 14 2-in-1 lasted for 14 hours flat.
Read our review on Dell Latitude core i7 here