Be it that you're a beginner or professional programmer, coding under C, C#, Python, Pearl & the likes, You'll need the best laptop for coding, having slow systems that take time.before running your code could be quite frustrating. Consider more than just raw power when looking at the best laptop for programming. Storage, speed, and a comfortable keyboard are just as vital if you're coding on a laptop. Look past the clock speeds, cores, and threads, when searching for the right laptop for you.
It's true that you'll need one of the best processors for the best programming and coding laptop, but a speedy machine also means speedy memory and storage, like one of the best SSDs. When you're coding and testing, the last thing you want are any potential bottlenecks. And, a swift laptop will save time when loading and running your projects. That not only means time saved but a streamlined workflow.
Also, they might not be the first things that come to mind but make sure the laptop has a great screen and comes with the best keyboard you can find. You don't want the display to strain your eyes after hours of use. And, you don't want to deal with an uncomfortable keyboard when you've been typing for long periods of time.
Don't worry if that sounds like a lot to keep track of. We've collected our favorites for the best laptop for programming to help you get the right one for you. Whether you're looking for a Windows 10 machine, a macOS, or even some of the best Chromebooks, we've got you covered. Here's our list of the Top 10 best laptops for programming.
HP Spectre x360
The best laptop for programming in 2021
CPU: 10th-generation Intel Core i5 – i7Graphics: Intel Iris Plus GraphicsRAM: 8GB – 16GBScreen: 13.3" FHD (1920 x 1080) IPS BrightView micro-edge WLED-backlit multitouch – 13.3" diagonal 4K (3840 x 2160) UWVA BrightView micro-edge AMOLED multitouchStorage: 256GB – 2TB SSD
The HP Spectre x360 2-in-1 laptop had a big refresh for 2021, and the boost in specs, with 10th-generation Intel Core processors and Intel Iris Plus graphics, along with the impeccable 2-in-1 design and pristine gem-cut chassis, means that this version is at the top of our best laptops for programmers list.The HP Spectre line has always consisted of stunning devices. So, when we say that the Spectre x360 takes things to another level, that should mean something. Not only is this one of the most beautiful laptops on the market right now – with its gem cut design and sleek profile, but it's tough on the inside. HP fitted this with impressively long battery life, which means that you're getting one of the best laptops on the market, hands down. As such, it's also the best laptop for programming right now.
Lenovo ThinkPad X1 Extreme laptop
Great power, massive price tag
CPU: up to 8th-generation Intel Core i7Graphics: Nvidia GeForce GTX 1050Ti with Max-Q designRAM: up to 64GBScreen: 15.6" FHD (1920 x 1080) – 15.6" 4K UHD HDR (3840 x 2160) multi-touchStorage: up to 1TB SSD
If you have the funds for an unstoppable workhorse, then Lenovo's ThinkPad X1 Extreme mobile workstation is the best laptop for programming for you. This gets our vote as one of the best Lenovo laptops for many reasons. It has several configurations on hand, depending on your needs and budget, but at its most basic, it's already pretty powerful, packed with a solid graphics card in a robust carbon-fiber and aluminum package that will survive any office or field.
HP EliteBook x360 1040 G5 2-in-1
The best business laptop just got better
CPU: 8th-generation Intel Core i5 – i7Graphics: Intel UHD Graphics 620RAM: 8GB – 32GBScreen: 14-inch diagonal BrightView LED FHD (1920×1080) – UHD (3840×2160)Storage: 128GB – 2TB SSD
The EliteBook x360 1040 G5 is, without a doubt, the "apex predator of the business world." It's not the perfect machine, but it's got plenty of features that make up for its flaws. It boasts many excellent features in its handsome-looking chassis, as well as plenty of ports, a port that works wonders and impressively audio. Simply put, it's fit for the professional who demands seamlessness and power at work, making it the best laptop for programming.
MacBook Air (2020)
New and improved
CPU: Intel Core i3 – i7Graphics: Intel Iris Plus GraphicsRAM: 8GB – 16GBStorage: 256GB – 2TB PCIe-based SSDDimensions: 30.41 x 21.24 x 1.61 cm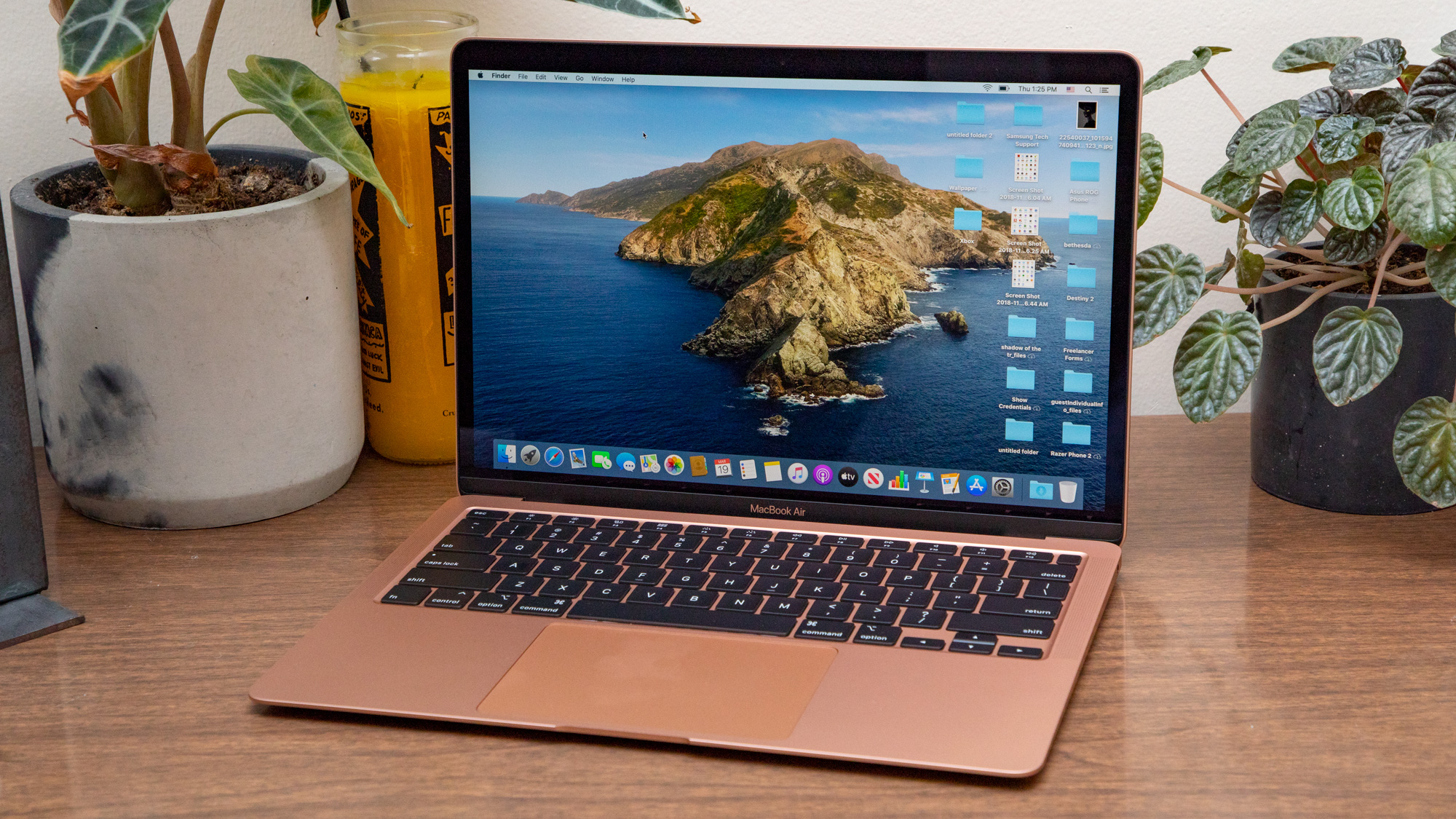 Apple's thinnest and lightest MacBook came back last year with a vengeance. Not only did it fix a lot of the complaints with its predecessors – namely, that problematic keyboard, replaced by a drastically improved keyboard. Thanks to improved hardware for better performance and an affordable price, the MacBook Air is a brilliant laptop for programming on. It keeps that same light and slim design which means it's easy to sling into a bag and carry around with you, but it also has enough oomph to make programming on it a joy.
MacBook Pro (16-inch, 2019)
An incredibly powerful workstation
CPU: 9th-generation Intel Core i7 – i9Graphics: AMD Radeon Pro 5300M – Radeon Pro 5500MRAM: 16GB – 64GBScreen: 16-inch Retina display with True ToneStorage: 512GB – 8TB SSD
When you're looking for the best laptop for programming, especially if you're developing software for macOS, you're eventually going to find yourself looking at the MacBook Pro. And, the new MacBook Pro, with its powerful processor and heaps of RAM, is the fastest MacBook that the Cupertino tech behemoth has ever birthed. As thin, light and sleek as ever, this doesn't feel like a 16-inch behemoth. If you're worried that this was going to be bulky and awkward to use, don't be. Yet, despite its svelte frame, you're still getting that extra real estate on that stunning display, as well as the latest and greatest components behind it. Apple then rounds those out with amazing (and loud) speakers and a much, much better keyboard. This is truly the best MacBook for content creators, designers and other creative professionals.
Microsoft Surface Pro 7
A great tablet for programmers
CPU: 10th Gen Intel Core i3 – i7Graphics: Intel UHD Graphics – Iris Plus GraphicsRAM: 4GB – 16GBScreen: 12.3" PixelSense DisplayStorage: 128GB – 1TBConnectivity: 802.11ax Wi-Fi 6 (2 x 2 MIMO), Bluetooth 5Camera: 8MP rear-facing, auto-focus camera (1080p HD); 5MP front-facing, 1080p HD cameraWeight: 1.7 pounds (771g)Size: 11.5 x 7.9 x 0.33 inches (292 x 201 x 8.5mm; W x D x H)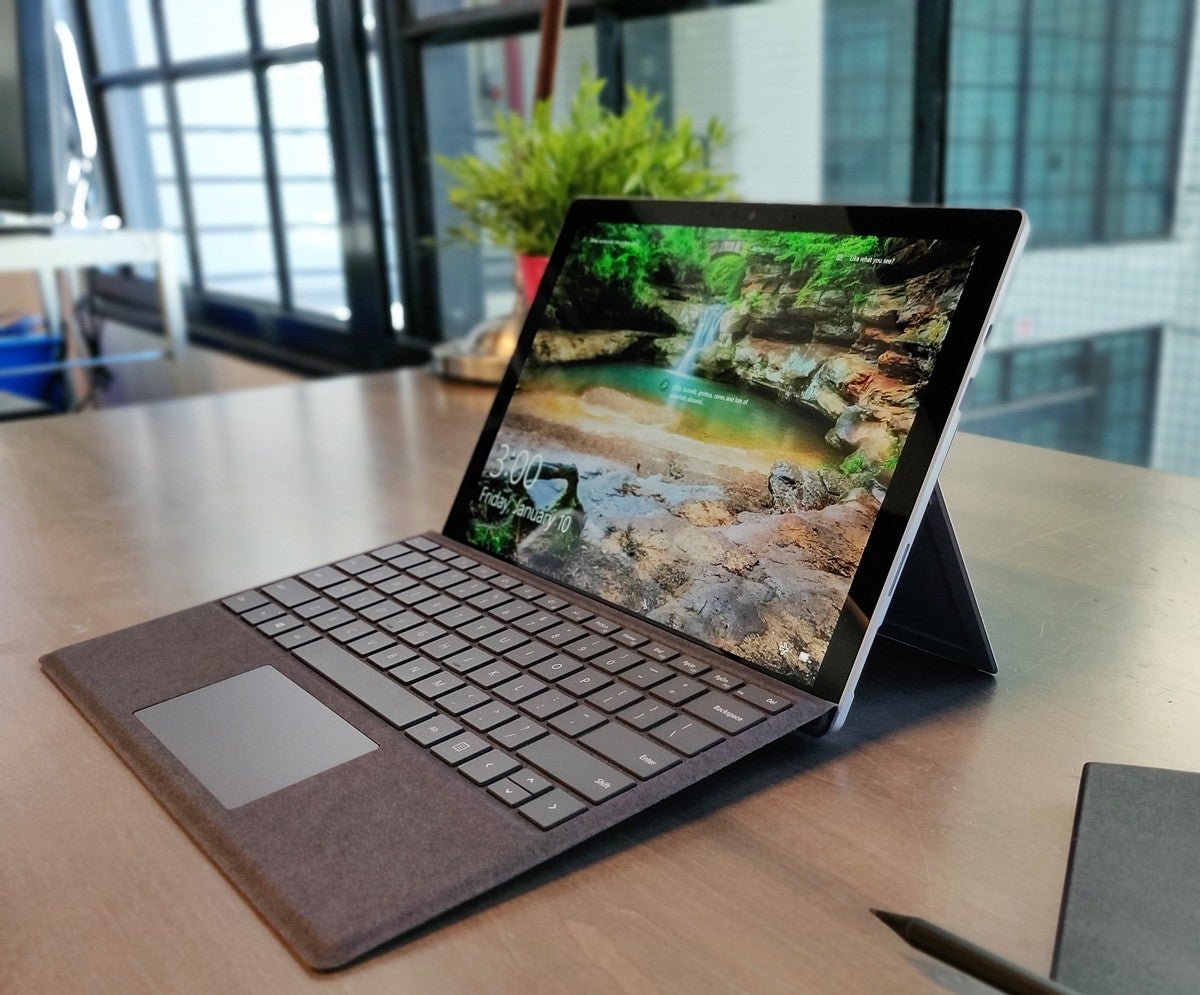 The seventh iteration of Microsoft's award-winning product may not be the generational leap many Microsoft tablets have been waiting for, but it offers some improvements from its predecessor. This 2-in-1 tablet aimed at pros has received impressive gains in power, making it more capable than ever as a laptop alternative. Also, it now boasts a USB-C port and Wifi 6 connectivity. With its quad-core processors and plenty of RAM, you'll be able to compile code quickly and efficiently, even when you're on the move. Just keep in mind that you'll have to pay extra for the Type Cover – you're not going to want to get any coding done on a touch screen, trust us.
Google Pixelbook
The best Chromebook for Programming
CPU: 7th-generation Intel Core i5-i7Graphics: Intel HD Graphics 615RAM: 8-16GBScreen: 12.3" LCD 2400×1600 (235 ppi)Storage: 128GB, 256GB, or 512GB SSD
Yes, a Chromebook (or two) has made our best laptop for programming list. That's because Google Pixelbook is powerful (and beautiful) enough to contend with the Surfaces and MacBooks of the world. Admittedly, the ChromeOS is not as good a place to program as Windows or macOS. However, the Pixelbook's support of Android makes it a must-own laptop for any Android developer. The fact that this laptop succeeds the now discontinued Google Chromebook Pixel, which was designed by and for Google's own developers, should give it some street cred in the eyes of coders.
Asus Chromebook Flip C436F/C436FA
A whole lotta hits
CPU: 10th-generation Intel Core i3 – i5Graphics: Intel UHD GraphicsRAM: 8GB – 16GB 2133MHz LPDDR3Screen: 14" LED-backlit Full HD (1920 x 1080) 16:9 displayStorage: 512GB / 256GB / 128GB PCIe® NVMe 3.0x 2 M.2 SSD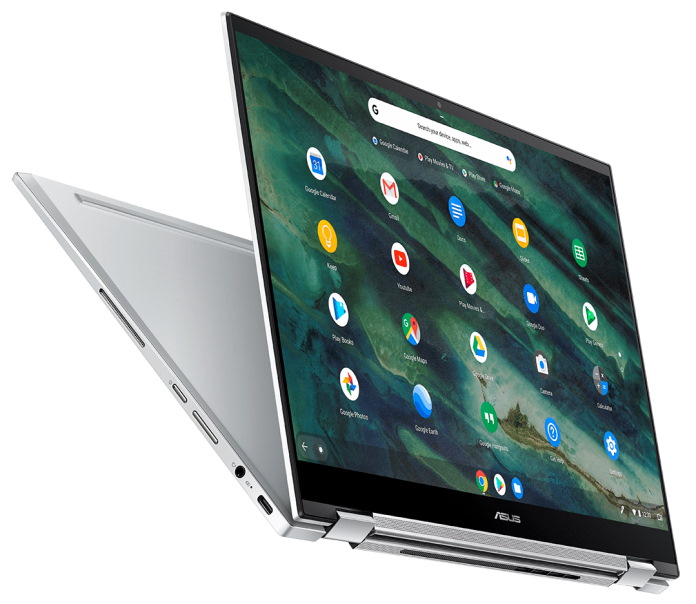 Premium Chromebooks occupy their own space in the laptop market, bridging that gap between powerful traditional laptops and super lightweight Chromebooks. And, the Asus Chromebook Flip C436F is perhaps one of the very few examples of these out there, with its combination of superb power, terrific feature set, premium build and a price tag that's cheaper than its rivals. That makes this portable perfect for web developers who need a powerful machine.
Microsoft Surface Book 2 (13.5-inch)
The most powerful 2-in-1 laptop in the world
CPU: Intel Core i5 – i7Graphics: Intel HD Graphics 620 – Nvidia GeForce GTX 1050RAM: 8GB – 16GBScreen: 13.5-inch 3,000 x 2,000 PixelSense Display with touchscreenStorage: 256GB, 512GB, or 1TB PCIe SSAD
The Surface Book 2 is an excellent choice for any coders out there, as Microsoft has crafted one of the most powerful 2-in-1 laptops on the planet. After all, it boasts components powerful enough to handle pretty much everything you could throw at it – including some light gaming in your down time. If you're looking for a larger display, there's a 15-inch model, which also features beefier components – albeit at a higher price tag.
MacBook Pro (13-inch, 2020)
Worth the upgrade at the highest configuration
CPU: 8th-generation Intel Core i5 – 10th-generation Intel Core i7Graphics: Intel Iris Plus Graphics 645RAM: up to 32GBScreen: 13-inch Retina display with True ToneStorage: 256GB – 4TB SSD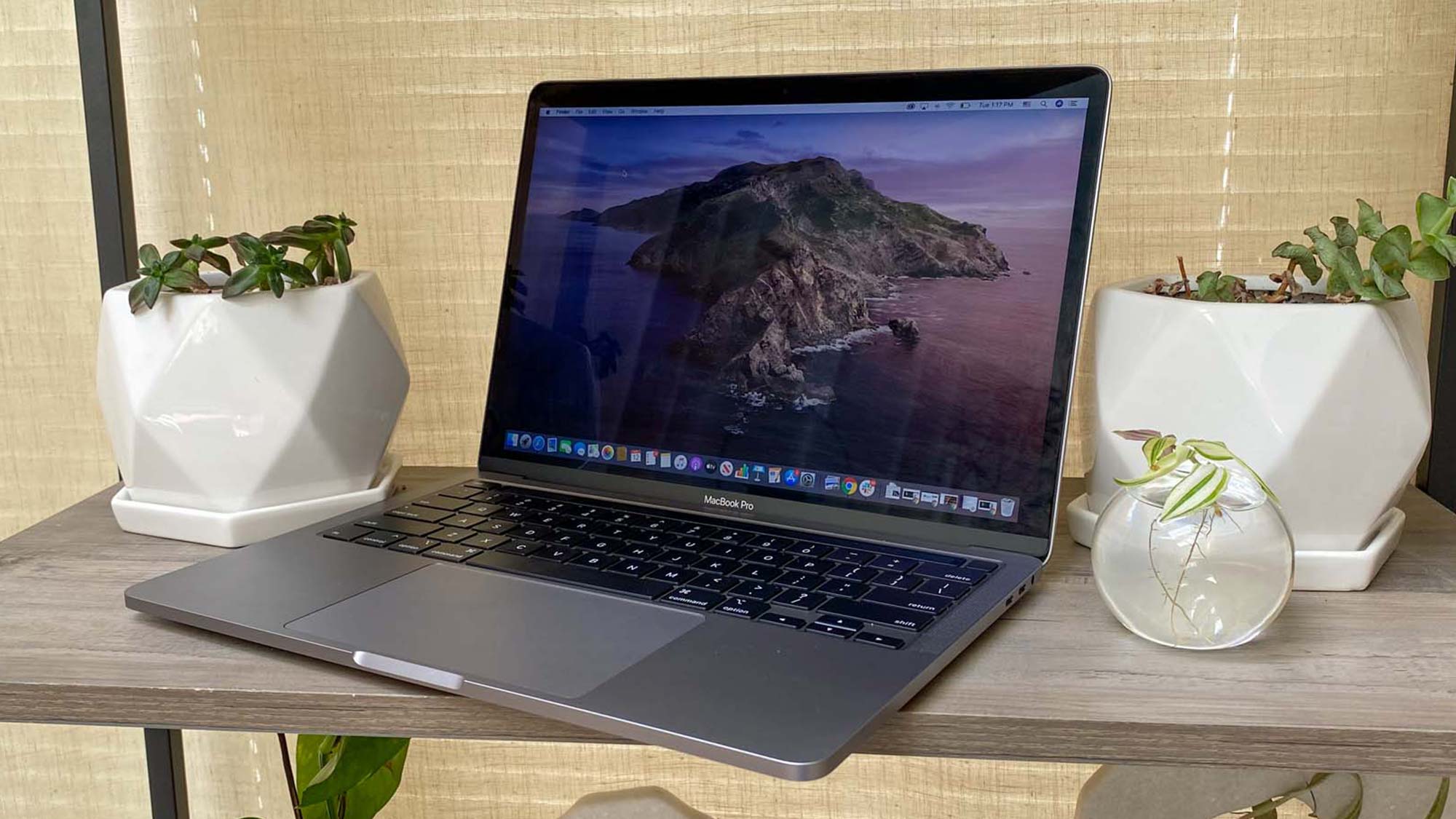 The MacBook Pro (13-inch, 2020)'s entry-level model may miss out on some of the lineup's new toys. However, going for the higher-end configurations will get you new (and powerful) Intel processors and improved RAM speeds for better performance, all packed in the 13-inch incredibly svelte body. Apple rounds it all out with that incredible Magic Keyboard from the new 16-inch, finally getting rid of that problematic keyboard, making it a worthy and comfortable to use adversary in the best laptop for programming category. Even if you don't go for the 10th-generation Intel Core configurations, you might still appreciate the fact that all models come with more storage capacity for the same price as their predecessors.
Are you into professional video editing? Check out our post on the top 5 laptops for professional video editing here