Sometimes we need to have some Most durable laptops to buy safety in using laptops, we all don't want to have Changing computers frequently.
Today they may not be the hugest brand, all the most popular of brands. But these laptops top our charts on
The Lenovo ThinkPad T480:
For most people, when you ask them about a durable and indestructible laptop they might immediately say "the ThinkPad"… which, they certainly aren't wrong. Lenovo's ThinkPad has been a staple for many schools and businesses that know their users might not know how to appropriately respect technology. The ThinkPad has a body that was designed to be durable for the military, withstanding extreme temperatures, significant amounts of dust, and serious drops. With a tested battery life of just over 17 hours, you're sure to be good-to-go for just about any workday.
While this may be the perfect laptop for anyone interested in this list, that doesn't mean it is without cons. The ThinkPad is tough… but you can't have tough without a little extra weight. With the battery inside the machine, this laptop weighs in at just under 4 pounds (3.98lbs), which may not seem like much, but against its competitors, it's a stark difference. The only other complaint many users of the ThinkPad come up with is that the screen is not as bright as other notebooks. If you're one to like very bright and vivid colors on a laptop screen then the ThinkPad might not be for you. On the other hand, if you want a nearly indestructible laptop that lasts all day, then look no further!
The Apple MacBook Pro 13":
Some people might disagree with this, but it's important to look at everyone's needs. There are some schools and businesses that like to strictly operate within a Macintosh ecosystem. Because of this, I think it's important that we really look at just how durable a Mac can be! When you think of MacBook's, you probably visualize this very thin laptop with a state-of-the-art user-friendly interface. Now, MacBook Pros might be thin, but don't let that fool you… these machines are built to withstand some pretty crazy drops and that brings me to my next point: build quality.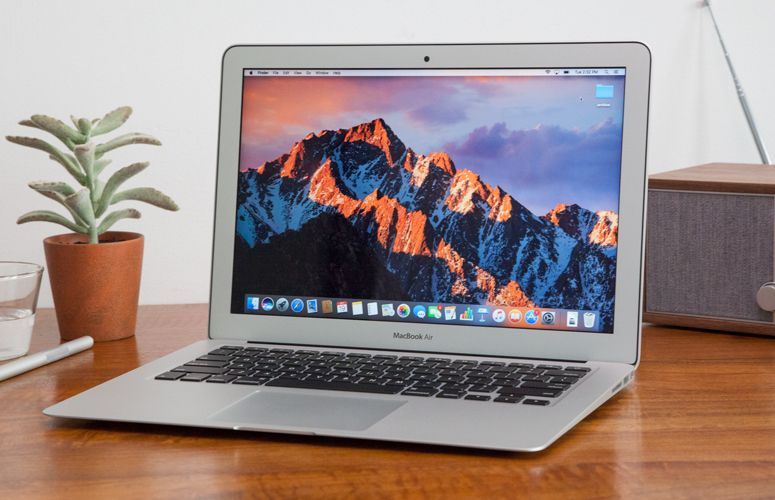 I think it's safe to say that Apple set a standard for laptop designers everywhere after the success of their first notebook products. In order to maintain this repertoire, Apple spared no expense. The MacBook Pro is clean, sleek, and built to last. If you were turned off by the ThinkPad due to its weight and screen, then this is the perfect alternative. This notebook features a bright and beautiful retina display and weighs in at 3 pounds. As far as battery life is concerned, it is shorter than the ThinkPad, but still boasts up to 10 hours of usable screen-time. If you are someone that needs durability in a notebook but don't want to slack on design, then this is the machine for you.
You can get the macbook air right here on showict.com. Clock here
The Dell XPS 13:
If you didn't like the thickness of the ThinkPad and don't really want an Apple product, then this is probably the perfect laptop for you. The Dell XPS 13 has been a global favorite for college students everywhere. That's because this machine is built well, has a gorgeous display, and sits just below 3 lbs. (2.7 lbs. to be exact). The XPS 13 is also a favorite due to its consistency. As far as the XPS lineup is concerned, there isn't much to hate about this machine. It handles drops effectively, it's easy to carry around, and it performs a lot better than some might expect for a Dell notebook.
Even though all of that hardware is busy providing you a steady experience, it still manages to boast a battery life of 12 hours! This means that our ThinkPad is still the king, but it manages to beat out the MacBook Pro by 2 hours of usable screen time. Due to all these benefits, the XPS 13 has earned a rightful spot on this list.
Note: I did not recommend the 2019 version, the XPS 15, due to complaints about the device's performance issues and overheating problems. Even though this is not the latest model for the XPS lineup, it is still going to provide you with a robust and lasting experience!
HP Spectre x360
Even though this laptop is a 2-in-1 (doubling as a laptop and a tablet), that doesn't mean it isn't built to last. The HP Spectre x360 features a premium design with a lot of character built in. Since this machine is a 2-in-1, it brings a lot of potential functionality to the user. The Spectre has a beautiful display and a very surprising battery life. With a battery life of just over 13 hours, it's the only other machine on this list that can hold a candle to the stats from the ThinkPad.
If you tend to be on the move and look for a very functional and durable laptop, then this 2-in-1 might just be your best bet. The only problem you may run into is price, but since the machine will last longer, consider it an investment!
Wrapping up
To conclude, we hope that this list made shopping for durable and long-lasting laptops a bit easier. 2019 has given us a load of options to pick from, but you can be comfortable with any notebook featured on this list. Remember, even if these options can get pricey, you'll be thanking yourself that you paid a little extra to avoid any repair costs you could've had with other less durable options!