If you're looking for the top 5 laptops for professional video editing in Nigeria this 2021, you should check out this list we've compiled.
When searching for the best video editing laptops, there's a lot to consider. The best laptops for video editing feature powerful multi-core processors, bags of RAM and graphics cards that can rival traditional PCs.
Video Editing Softwares like Adobe Premiere Pro, Adobe After Effects, Wondershare Filmora, iMovie, Apple Final Cut pro and more will run smoothly in the following video Editing Laptops.
These laptops will also meet the demand of programmers running Anaconda in python, deep learning using tensor flow, python programming, PHP, c#, java, C, Ruby, Objective C and other resources intensive tasks related to programming and software engineering.
The list below covers both cheap and expensive Laptops for video editing and programming.
 1. MacBook Pro 13-inch (M1, 2020)
The best laptop for video editing.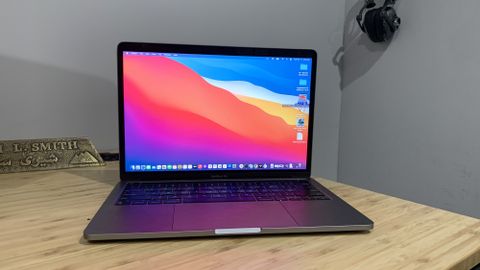 CPU: Apple M1 chip with 8‑core CPU | Graphics: Integrated 8-core GPU | RAM: 8GB – 16GB unified memory | Screen: 13.3-inch 2560 x 1600 LED-backlit Retina display | Storage: 256GB – 2TB SSD | Dimensions (H x W x D): 30.41 x 21.24 x 1.56 cm
Pro's: Huge battery life, Great performance, Can run iOS apps
Con's: Still lacks ports
While many video editors feel most comfortable working on a large screen laptop, if you want something more portable, then a smaller laptop that can still offer enough power to run video editing apps, could be the perfect compromise.
Apple's new MacBook Pro 13-inch model now comes with Apple's very own M1 chip (rather than an Intel processor), and this allows the MacBook Pro 13-inch (M1, 2020) to provide some seriously impressive performance.
So, you can easily edit 4K – and even 8K – videos thanks to the power of the M1 chip, and any video editing app runs fast and smoothly on this laptop. Best of all, the MacBook Pro 13-inch (M1, 2020) Ranks top with the longest battery life ever seen in a MacBook. Tested and proven,the M1, 2020 can efficiently run a whooping 18hrs on heavy usage allowing you to work all day and still have battery life left. For video editors who travel a lot, this is easily the best laptop money can buy.
2. DELL XPS 15 CORE i7 .. (2020)
A brilliant Windows video editing laptop
CPU: 10th-generation Intel Core i5 – i7 | Graphics: Intel Iris Plus Graphics – Nvidia GeForce GTX 1650 Ti | RAM: 8GB – 64GB | Screen: 15.6″ FHD+ (1920 x 1200) IPS – UHD+ (3840 x 2400) | Storage: 256GB – 1TB SSD
Pro's: Fast performance, Breathtaking design
Con's: May struggle with 4K video editing, 15-inch screen might be too large for some
If you'd rather stick with Windows 10 than go with macOS, then the Dell XPS 15 (2020) is a brilliant laptop for video editing ranking second on our list. Dell has packed it with 10th generation Intel processors, and it can also be configured to come with a discrete graphics card, which is ideal for video editing.
Speaking of configuration, the XPS 15, like pretty much all of Dell's laptops, can be configured when you buy it, so you can add upgrades like a 4K screen and large (and fast) 1TB SSD. This means you can build a Dell XPS 15 that suits both your needs and budget.
If you can afford it, we do recommend going for the 4K option and as large an SSD as you can. The ultra high definition screen means you can preview your 4K footage natively, and the larger the storage, the more space you'll have to store your videos and projects. Believe us, if you're a video editor, you'll find your hard drive fills up fast.
Sure, it's expensive, and the Nvidia GeForce GTX 1650 Ti graphics card may struggle with editing super-high definition stuff, but overall this is one of the best laptops you can buy in 2021 regardless of whether you want to do some video editing or not.
3. MacBook Pro (16-inch, 2019)
Another video editing winner from Apple
CPU: 9th-generation Intel Core i7 – i9 | Graphics: AMD Radeon Pro 5300M – Radeon Pro 5500M | RAM: 16GB – 64GB | Screen: 16-inch Retina display with True Tone | Storage: 512GB – 8TB SSD
Pro's: Stunning 16-inch screen, New and improved keyboard
Con's: Expensive, Limited to four Thunderbolt 3 ports
Even in 2021, two years after it's release, the MacBook Pro 16-inch is still, in our view, the best laptop for video editing. Creatives love Apple's MacBook devices, and when it brought out the 16-inch MacBook Pro, packed with high-end components and a new, larger screen, creative professionals were once again blown over.
It's an excellent laptop for video editing, combining both incredibly powerful components that still hold up today, and a gorgeous thin and light design. That larger 16-inch screen (up from the 15-inches Apple used to offer) and higher resolution means editing video on this laptop is a joy.
As for performance, with a powerful Intel processor and professional graphics card from AMD, the MacBook Pro 16-inch can handle any video editing app with ease. You won't find a better laptop for video editing in 2021.
 Are you enjoying this list yet? It's the most up to date list on the top 5 best laptops for professional video editing in Nigeria this 2021
4. Alienware Area-51m
The most powerful video editing laptop
CPU: Intel 8th Gen Core i7/9th Gen Core i7/Core i9 | GPU: Nvidia RTX 2060/2070/2080 | RAM: 8GB/16GB/32GB/64GB | Storage: 1TB HDD or 512GB/1TB/2TB SSD | Display: 17.3-inch (1080p/4K) | Size: 16.1 x 15.9 x 1.1~1.7 inches | Weight: 8.5 pounds
Pro's: Stunning space station aesthetic, Excellent graphics and overall performance, Lightning fast SSDs, All major components upgradable
Con's: Exorbitantly expensive
Meet one of the best video editing laptops: The Alienware Area-51m. This Amazing computer is powered by an overclockable 9th Gen Core i9 desktop processor combined with the latest RTX 2080 GPU. It completely crushed the HandBrake benchmark, transcoding a 4K video to 1080p in just 6 minutes! Along with its immense, upgradable power, you get the machine's gorgeous design and an SSD with a 1,272 MBps transfer rate.
 We have some fantastic laptops that can match your taste. Have you heard of the HP Stream 11? Buy it right here on showICT. Click here 
War has never looked so good on a 17.3-inch, 1920 x 1080 display. From the bronze, sun-scorched deserts to pristine white snow dunes illuminated by the ethereal emerald glow of the aurora borealis, Battlefield V was devastatingly beautiful. Plus on the side; hidden behind a pair of black glossy vents, the Area-51m's hiding a powerful pair of speakers. You can't go wrong choosing this laptop for Video editing.
5.HP Spectre x360 (15-inch, 2019)
You can't talk about the top 5 the best laptops for professional video editing in Nigeria this 2021 without mentioning the very best 2-in-1 video editing laptop in the market right now; the HP Spectre x360.
CPU: Intel Core i7 | GPU: Nvidia MX150/GTX 1050 Ti | RAM: 8GB/16GB | Storage: 256GB/512GB/1TB SSD | Display: 15.6-inch (4K) | Size: 14.2 x 9.8 x 0.8 inches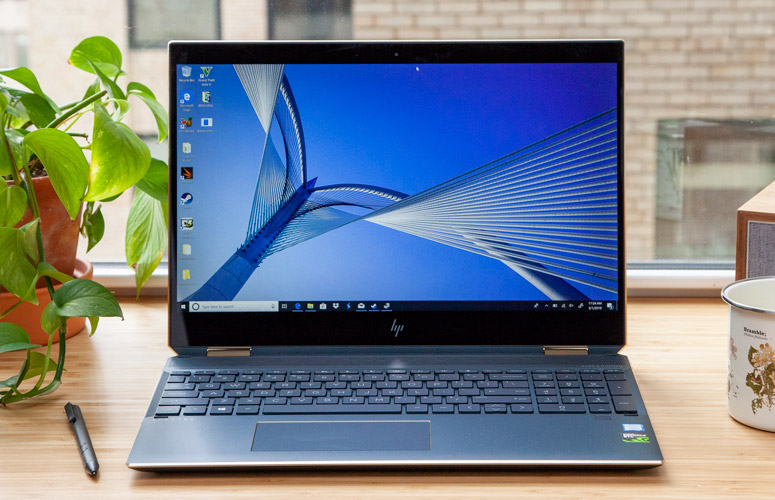 Pros: Sexy design, Colorful panel, Sleek keyboard, Solid performance, Excellent battery life. You can read more about it here 
Cons: Display could be brighter, Muddy speakers
The HP Spectre x360 is an elegant machine capable of completing the HandBrake benchmark in 10 minutes and 45 seconds. The Spectre x360's 15.6-inch, 4K, glossy display is a mixed bag. On one hand, it's ridiculously colorful and sharp, but on the other, this screen is annoyingly dim and comes with distracting glare.
Regardless, the Spectre x360 features a super comfortable keyboard and a battery that can last up to 8 hours and 9 minutes on a charge.The included HP Active Pen has two programmable buttons and 2,048 pressure sensitivity levels. The Spectre x360's aluminum build is lathered in a premium Poseidon Blue that evokes the Greek god himself. On top of that, the hinges and surrounding area of the chassis are elegantly cut, creating a diamond-esque design. It's an amazing choice to go for.